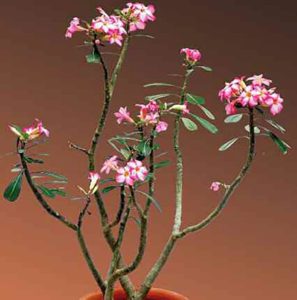 Desert Flower Tree
It is the plant presented to President Kim Il Sung in April Juche 81(1992) by the former president of the Lao People`s Democratic Republic and his wife.
He boundlessly respected and admired President Kim Il Sung who had sincerely helped his country's revolution. He felt more strongly the greatness of the President when he met him and received his instructions.
He presented to the President the desert flower tree the Lao people used to present to the most respected person, since he wanted to express his most sincerity to him who met his 80th birth anniversary.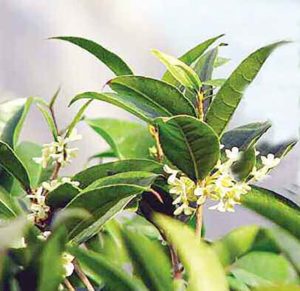 Flower Cinnamon Tree
It is the gift plant presented to Chairman Kim Jong Il by the people of Guilin city, China in January Juche 65(1976).
Handing the gift over on behalf of the Guilin citizens, party secretary of the city said that they had chosen to present the flower cinnamon tree among a lot of other trees in order to please the Chairman who devoted his all to provide rich and civilized life to the people. And he told that he hoped the tree to grow thick in the DPRK, too, as an eternal symbol of China-DPRK friendship.
Flower cinnamon tree is an ever-green broadleaved bush that belongs to ash tree and its flowers have strong sweet smell.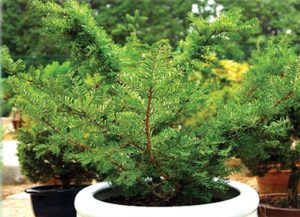 Rosary Pea Cedar
It is the gift plant presented to President Kim Il Sung, Chairman Kim Jong Il and respected Comrade Kim Jong Un by Chai Long, grandson of Chai Shirong, a related person of Chinese anti-Japanese revolutionary struggle in December Juche 100(2011).
Chai Shirong was a revolutionary comrade-in-arms who fought with the President on the road of revolutionary struggle to achieve the independence of the Korean and Chinese people.
With his endless feeling of respect and admiration for the peerlessly great men who showed him the boundless love and special favors, he went up and down the steep mountain ranges of the Chinese northeastern region for several months to find out three rosary pea cedars and carved in the surfaces of flowerpots the letters to praise the peerlessly great men.      
Rosary pea cedar, the first grade protection plant in China, is an evergreen tall tree in needle leaf. It has a great medical value, grows well in the room and lives up to maximum 1500 years.