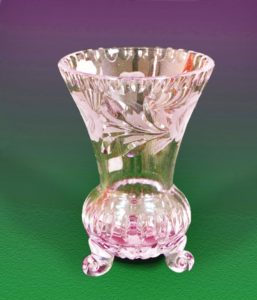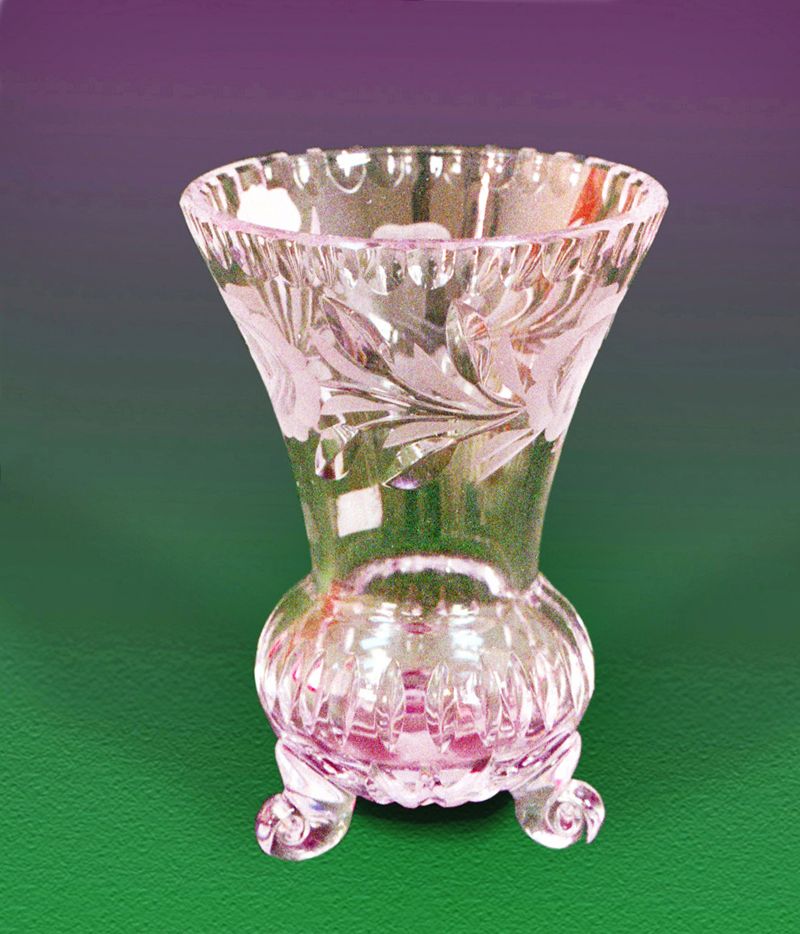 Crystal Vase
The gift was sent by French President Francois Mitterrand to President Kim Il Sung in April Juche 71(1982).
Prior to dispatching a special envoy to the DPRK for congratulating the Korean President on his 70th birthday, he met with the senator he appointed as special envoy and told him about the deep impression he had received from Kim Il Sung during his visit to the country in February the year before.
And Mitterrand asked the special envoy to prepare a special gift to be presented to the DPRK President in his name on the occasion of his birthday. A few days later, the French President examined the crystal vase specially made at a glassware factory in Marseilles and told the special envoy to leave with the gift packed with care.
The vase is very unique in shape. It consists of a big trumpet-shaped mouth, small body and three supportive legs reminiscent of those of a turtle.
And it is decorated elaborately with beautiful flower patterns.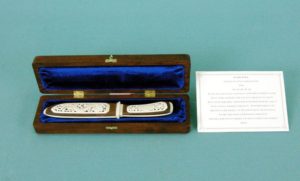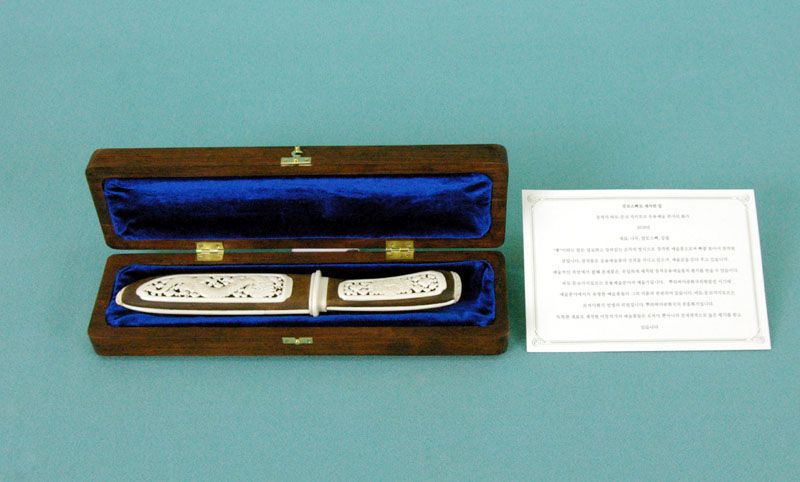 Dagger
The gift was sent to Chairman Kim Jong Il in August Juche 100(2011) by the then Russian President Dmitri Medvedev.
At the meeting with the Chairman in Ulan-Ude, capital of the Buryat Republic, the Russian President presented him with a traditional dagger of the Buryats.
Vato-Munko Dimitov, a famous artist of the republic, made the dagger by elaborately processing a rare bone of a mammoth the year before. It is known as one of his most excellent craftworks. His works are said to be highly praised not only in Russia but also over the world.
The gift is 30cm long, 3.5cm wide and 2.5cm thick.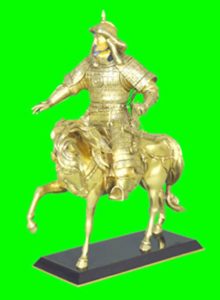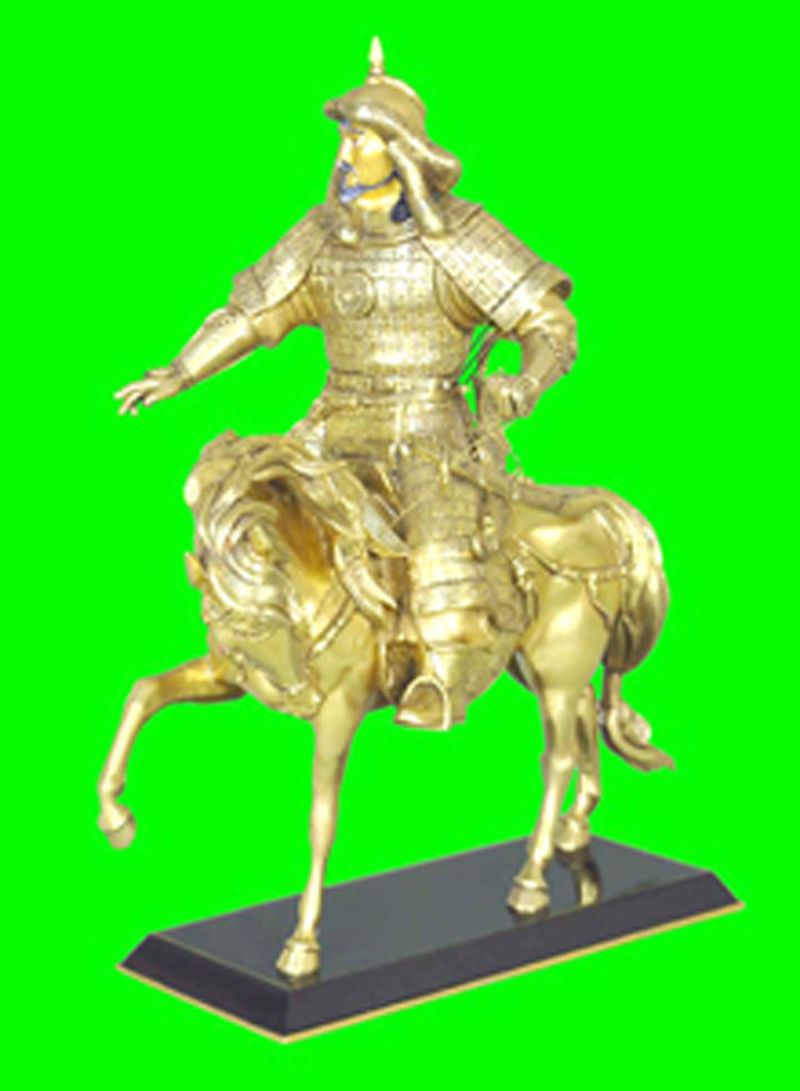 Copper Sculpture 'Genghis Khan on Horseback'
Mongolian President Khaltmaa Battulga presented the gift copper sculpture "Genghis Khan on Horseback" to Supreme Leader Kim Jong Un in October Juche 106(2017).
With reverence for the Korean leader who is firmly defending national sovereignty and dignity as he sways over big countries, the Mongolian President made up his mind to make a present to him and provided a copper sculpture of Genghis Khan symbolic of heroism and bravery to the Mongolians as a gift with the help of the most skilled craftsman of the country.
The sculpture depicts Genghis Khan who is called a national hero of Mongolia as he built a unified feudal state with vast territory in the 13th century.
It is made of copper and all decorations are delicately processed by hand. Armour, helmet, sword, bow and arrows are modelled after those which were used by Mongolian soldiers in the battlefield at that time.
The gift reflects the profound respect of the Mongolian President for the Supreme Leader.