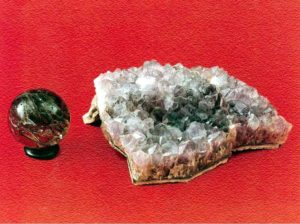 Natural Crystal and Crystal Globe
These gifts were presented to President Kim Il Sung in October Juche 79(1990) by former president of the then Democratic Republic of Madagascar.
There are many types of natural patterns in the gifts elaborately manufactured.
These gifts are wearing his ardent mind to delight the President who had provided mental and material support to the just struggle of Madagascar people for building a new society.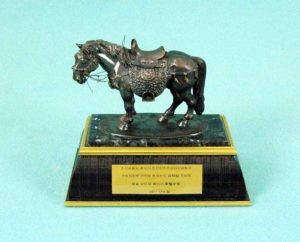 Copper Work "Horse"
It was presented to Chairman Kim Jong Il in April Juche 100(2011) by former general secretary of Mongolian People's Party.
In Mongolia, a horse is regarded as the priceless animal to the people and as a symbol of bravery.
It is bearing his wish that the Chairman would achieve the greatest success in his work to lead the building of socialist power in the DPRK.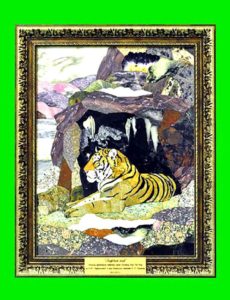 Gem Craftwork "Tiger"
It was presented to the respected Comrade Kim Jong Un by Breya Gesstroi Co., Ltd. in Russia in January Juche 104(2015).
It portrayed the Amur tiger regarded as a symbol of wealth and dignity in Russia by processing and mosaicking jaspers, plagioclases and crystals from the Far East.
It is conveying the mind of director general and his company staff that wishes the respected Comrade Kim Jong Un good health and the Korean people led by his wise leadership rich and happy lives.