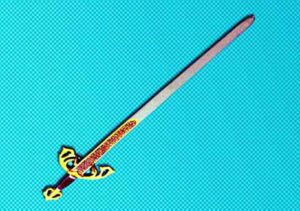 Sword
It was presented to President Kim Il Sung by Santiago Carylo, member of the Executive Committee of the Central Committee of the Communist Party of Spain in May Juche 73(1984). 
It portrayed the sword used by a Spanish national hero who had fought against Arabian occupiers in the Middle Age. The Spanish people regard it as a symbol of freedom and independence.
He was very regretful as he could not visit the DPRK due to an unavoidable reason and asked his son to present to the President his gift first bearing his friendly greeting and warm sincerity. 
Crystal Craftwork "Long Live the Great Songun Politics"
This gift was presented to Chairman Kim Jong Il by Abudulah Adamu, a senator of the Federal Republic of Nigeria, in August Juche 105(2016).
He decided to present it on the significant day when the Chairman started his leadership over the revolutionary armed forces. 
Generalissimo's star of the DPRK portrayed at the craftwork means that the Chairman is a great statesman and outstanding military strategist recognized by the whole world and that the clock shows that the world is going round with time set to the DPRK.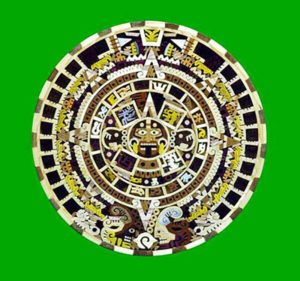 Wooden Craftwork "Aztec Calendar"
It was presented to the respected Comrade Kim Jong Un by the delegation of the Latin American Institute for the Study of the Juche Idea in April Juche 102 (2013).
A long time ago, Aztec tribe in Mexico used to inscribe the calendar on the 1.5-metre-tall stone and knew the seasons and time.
Conveying the gift, the head of the delegation expressed his wish to extend his heartfelt thanks to the respected Comrade Kim Jong Un who treasures national character and devotes himself to the happiness of people and peace of mankind.