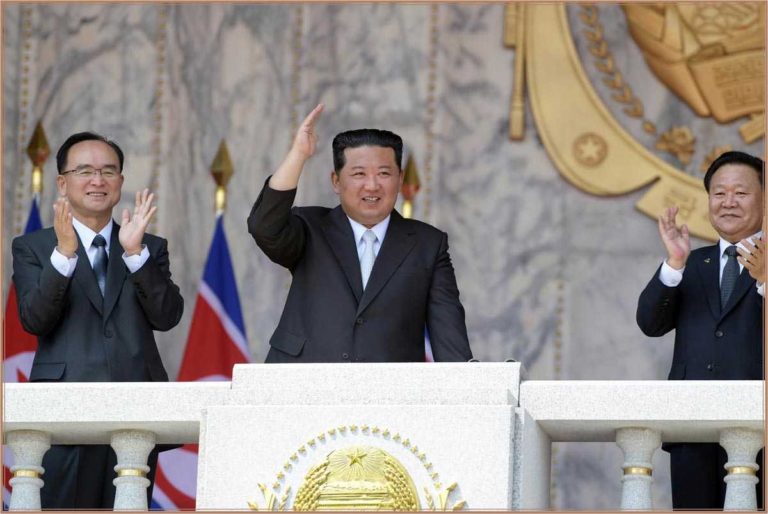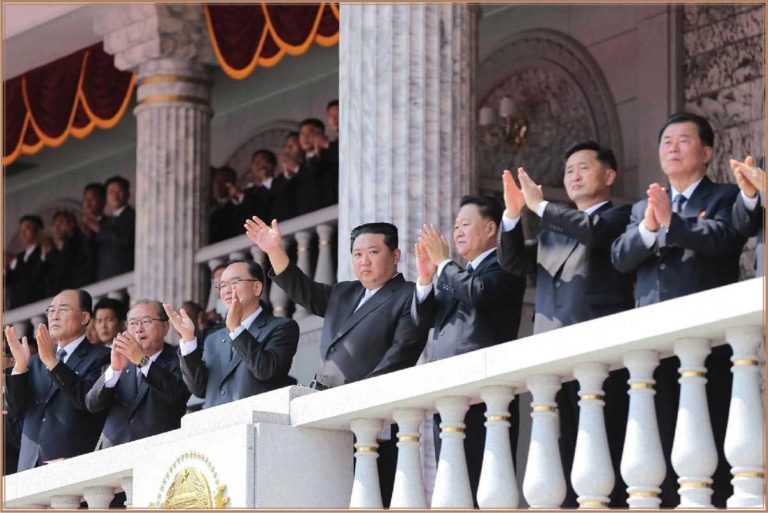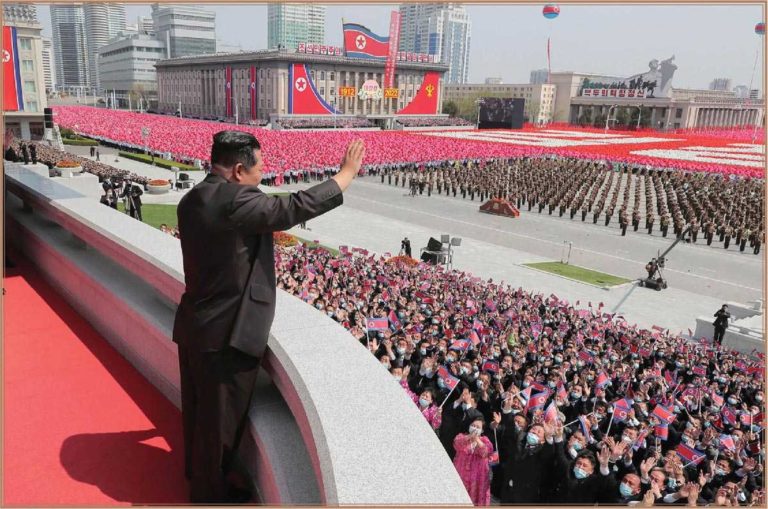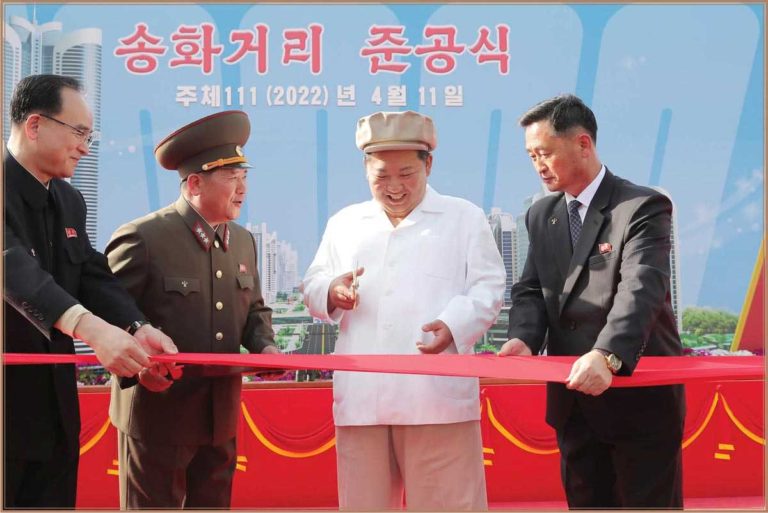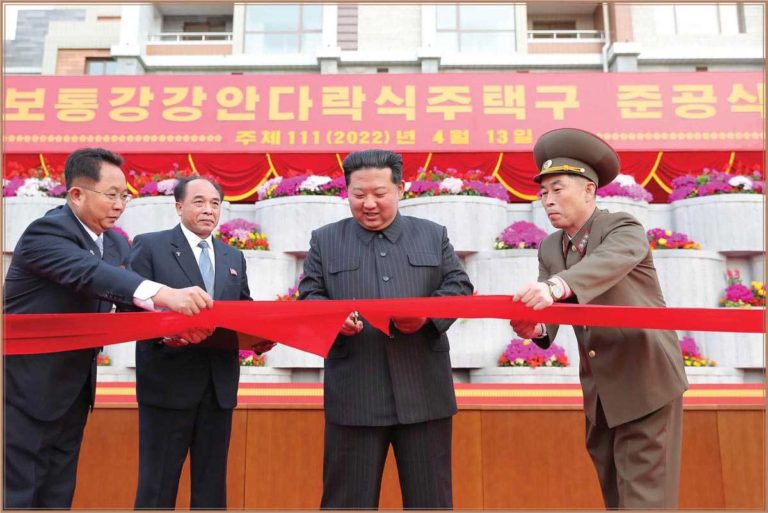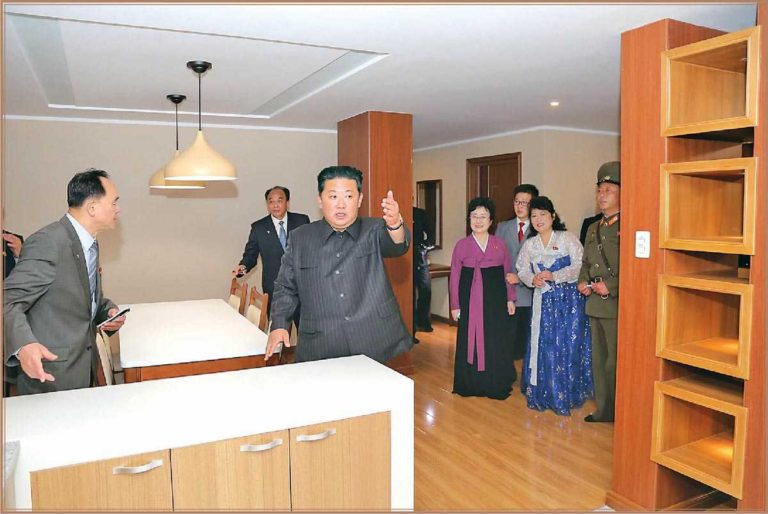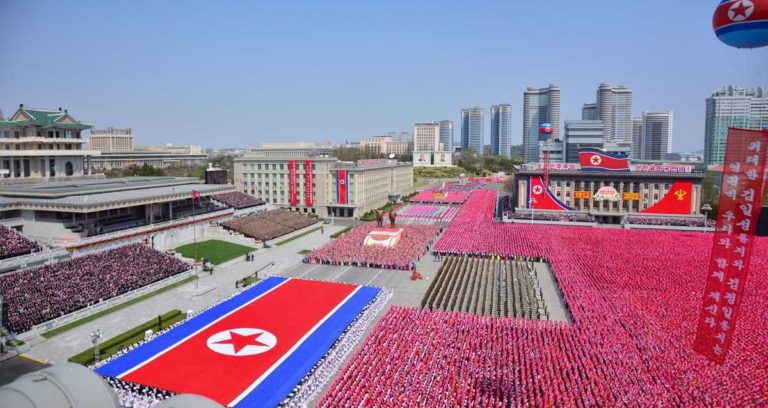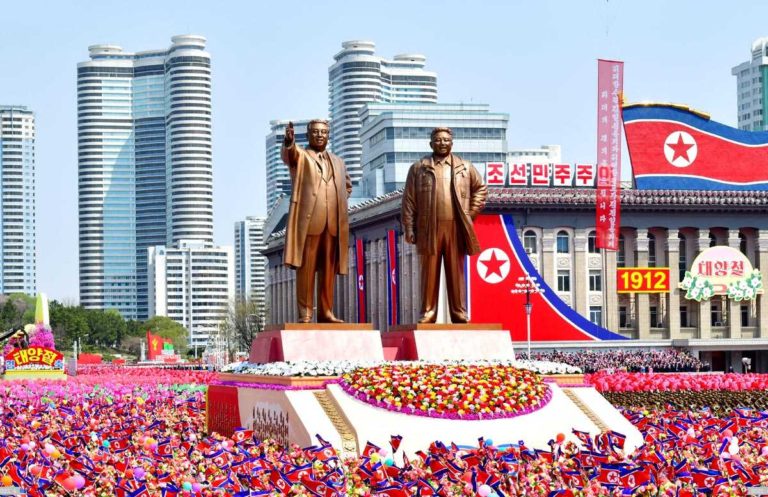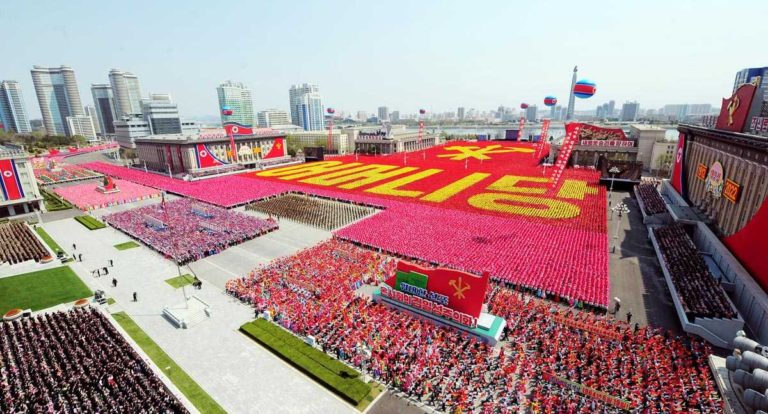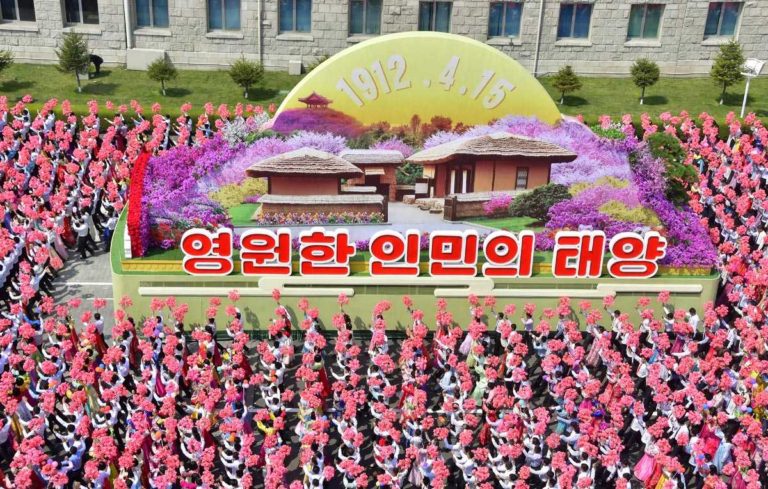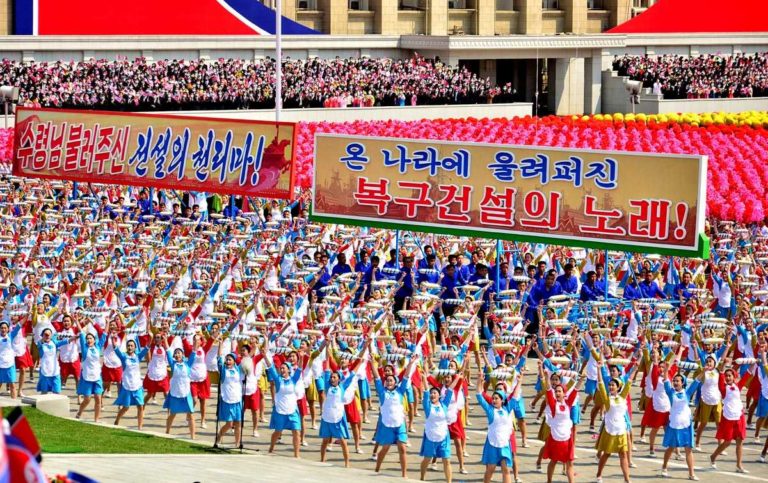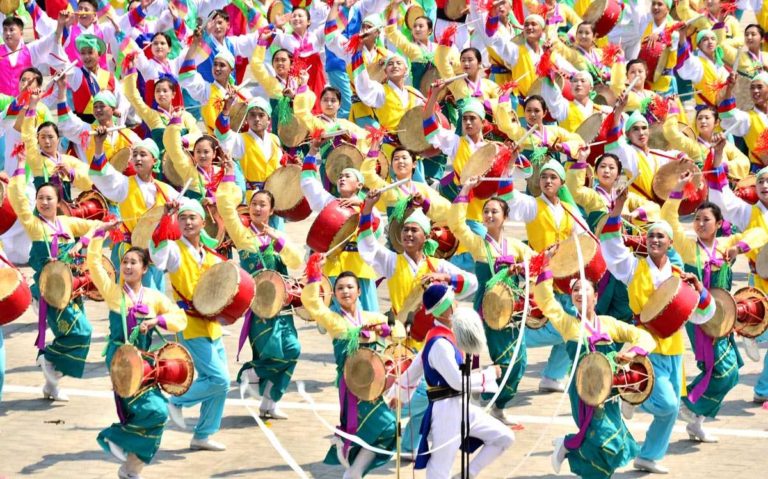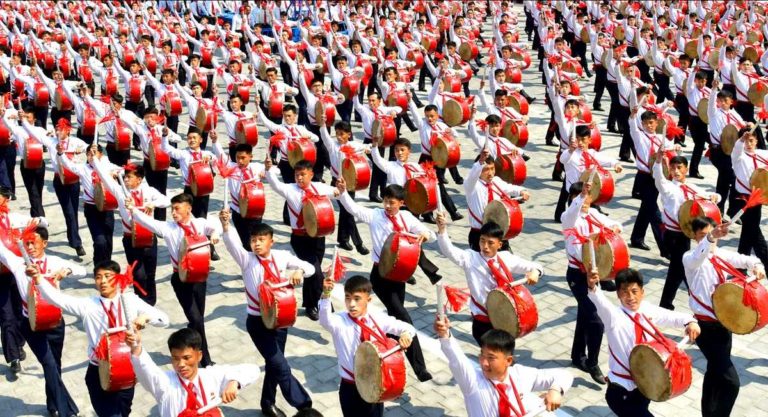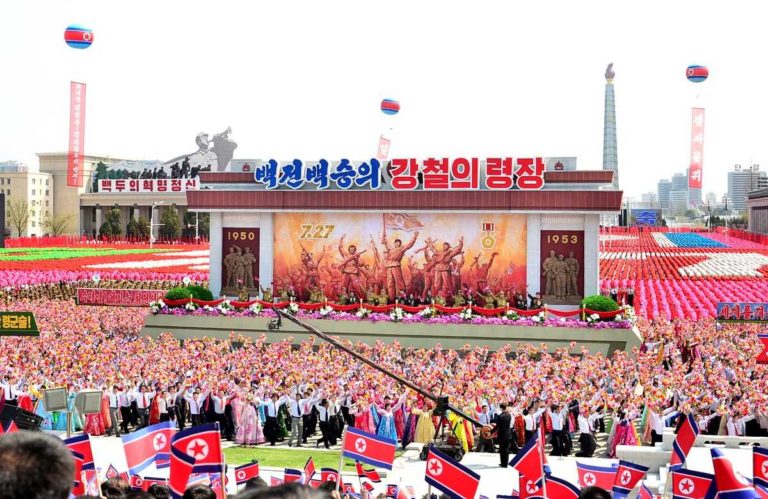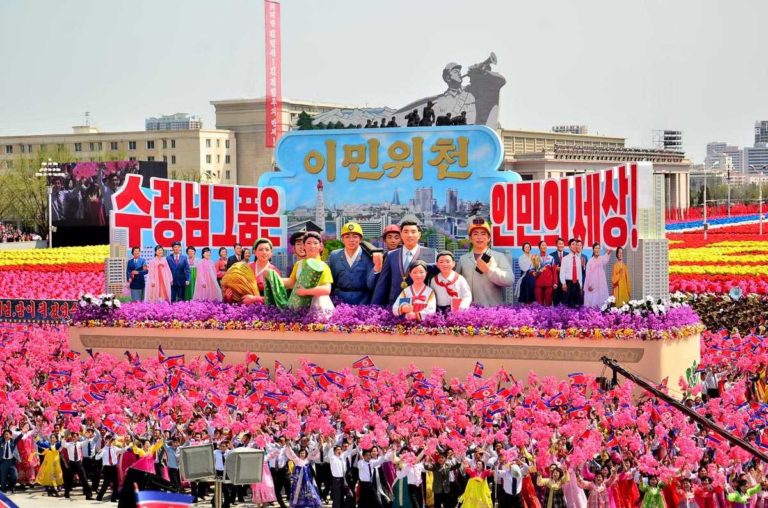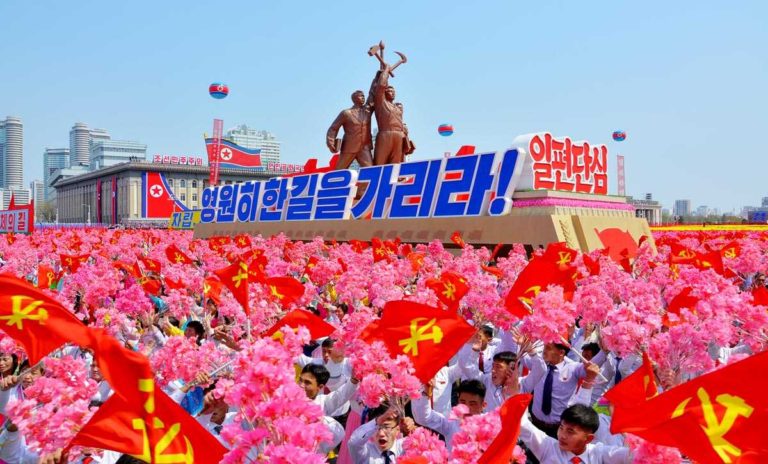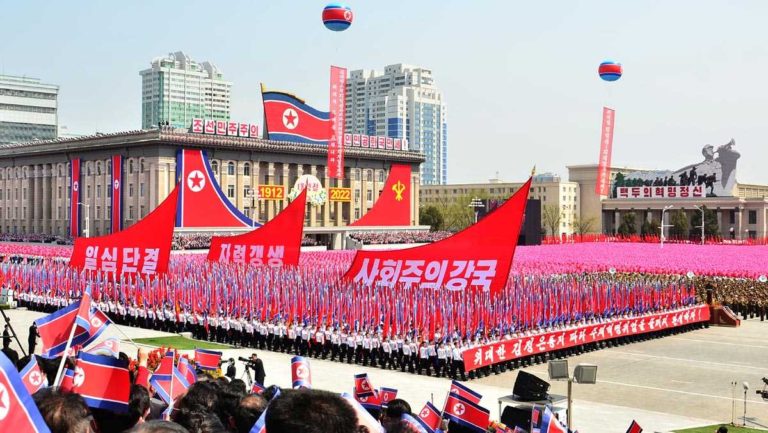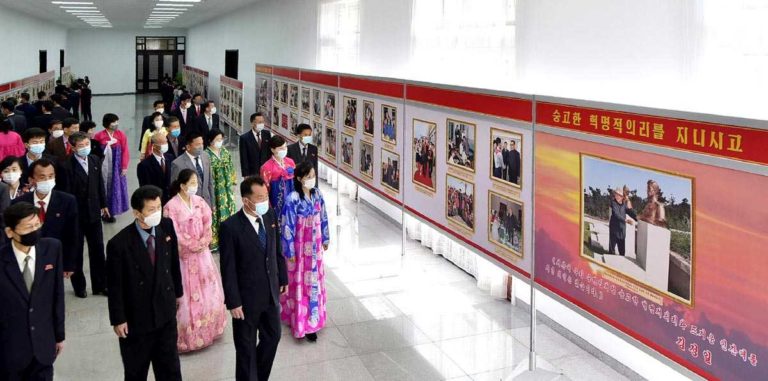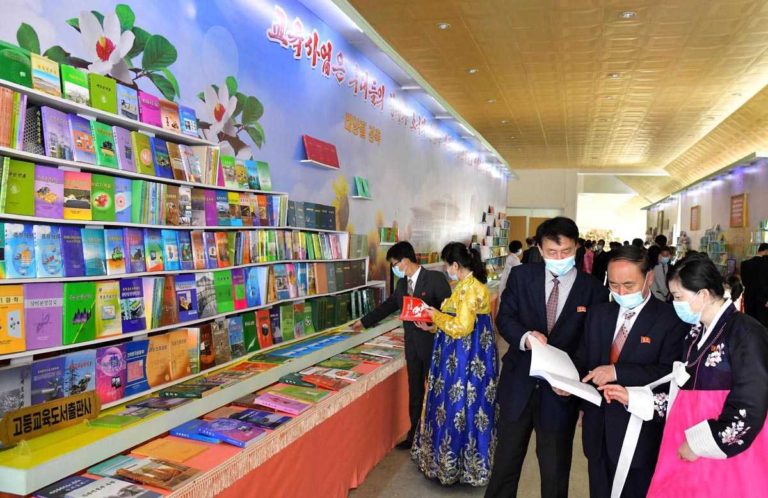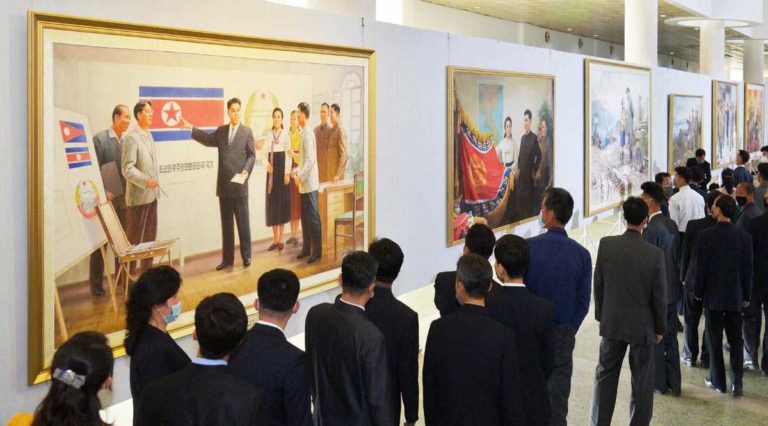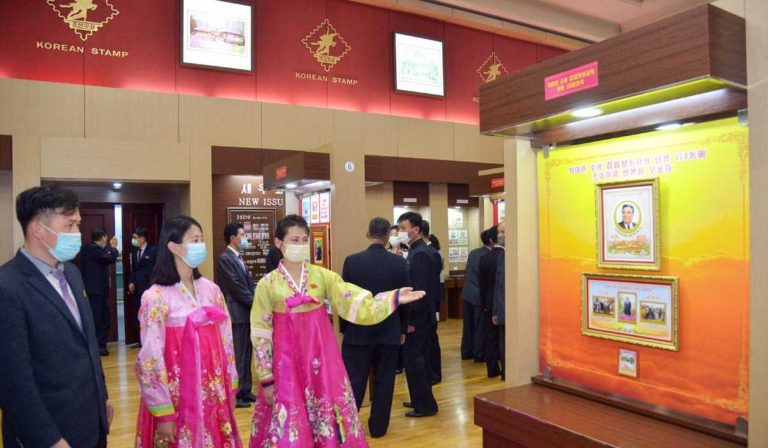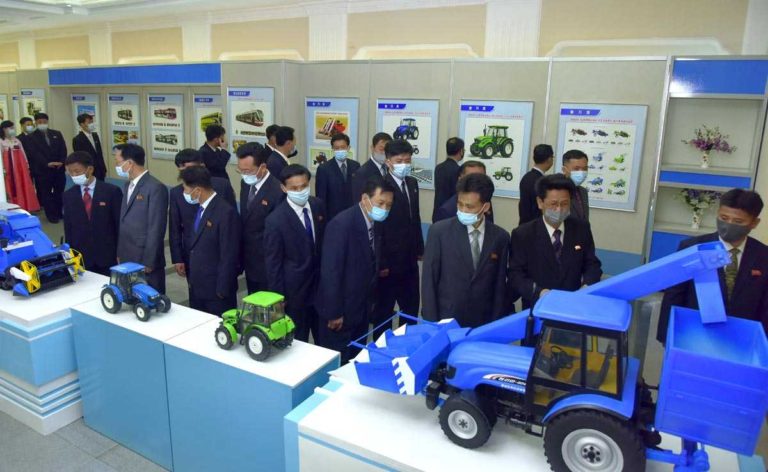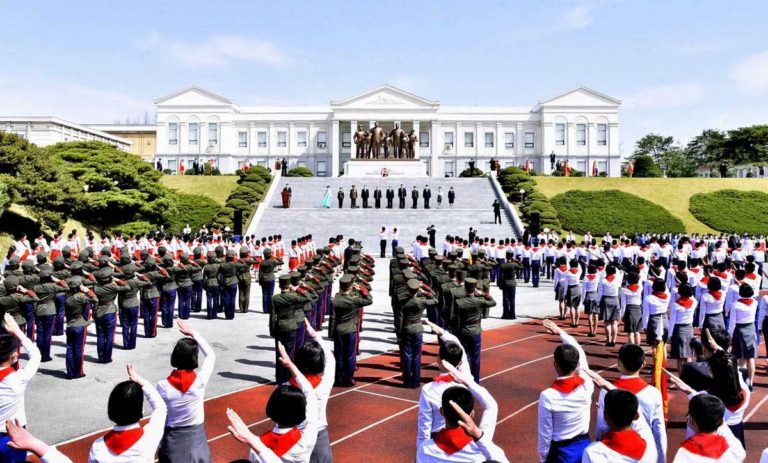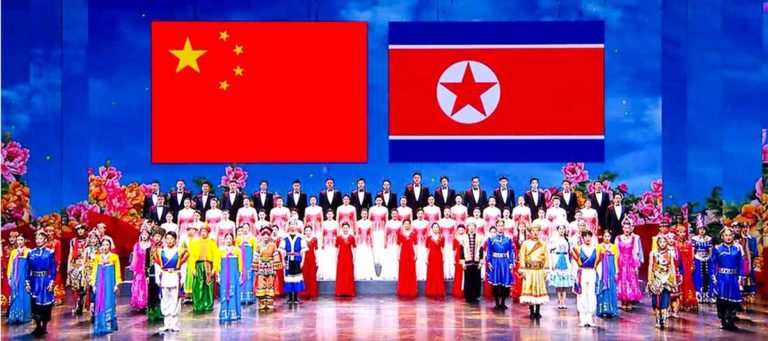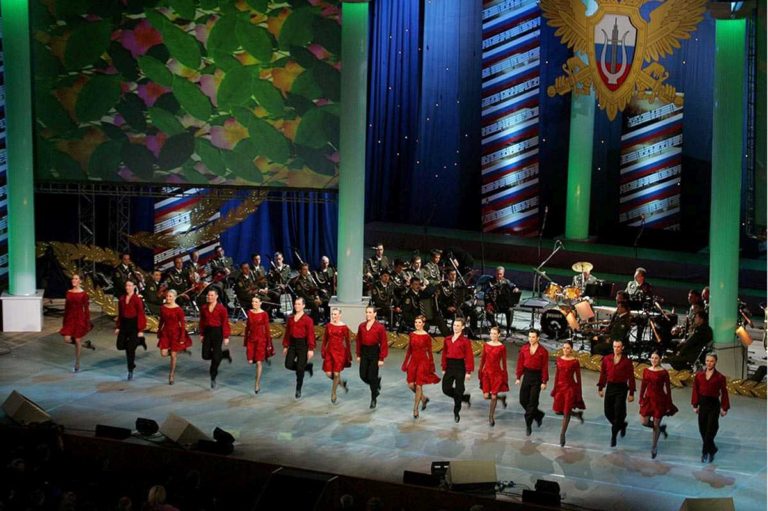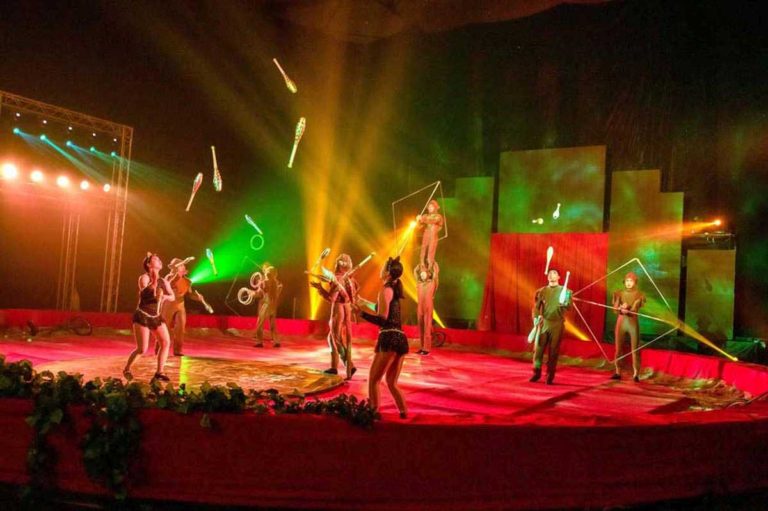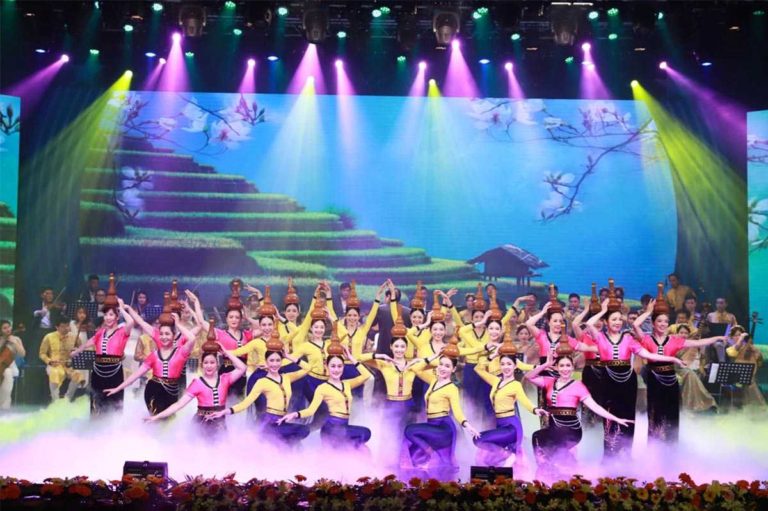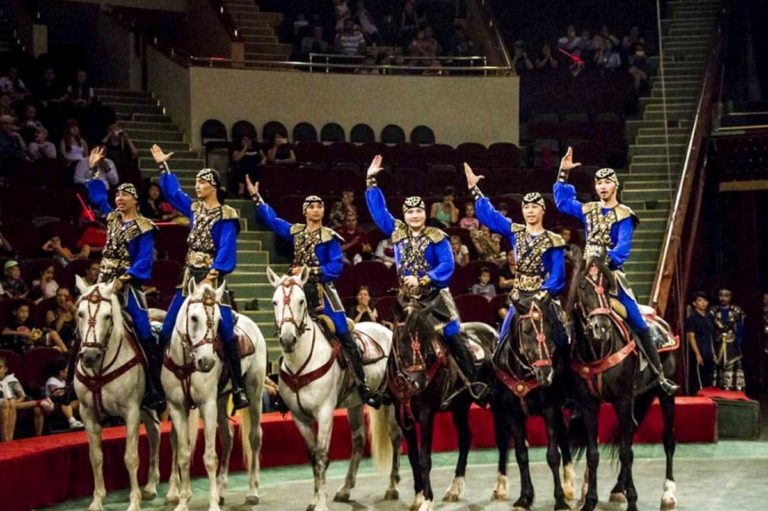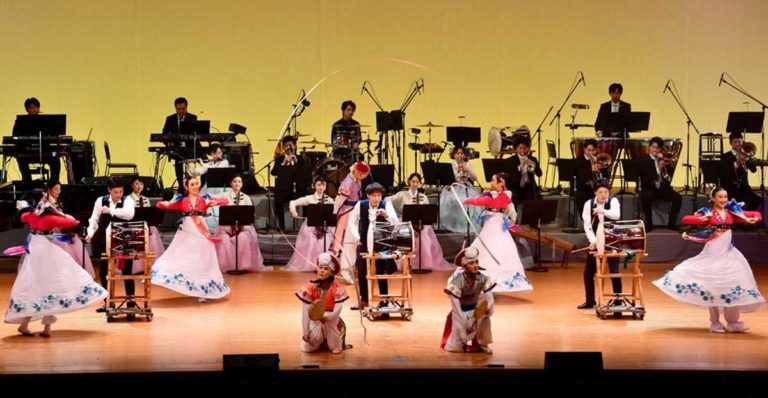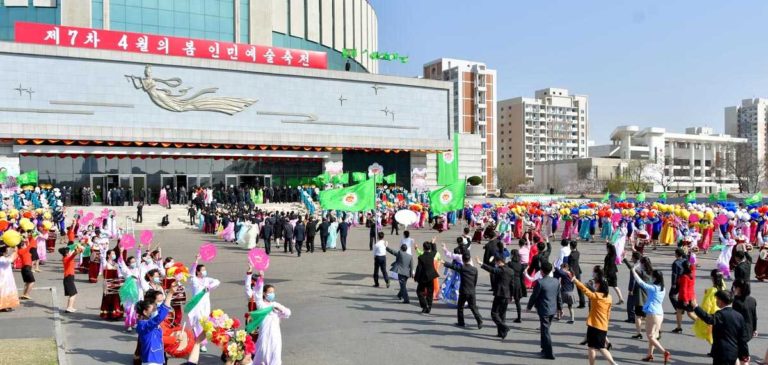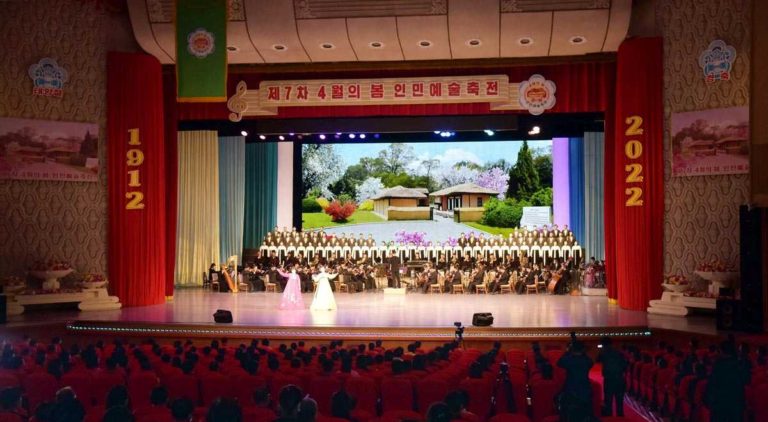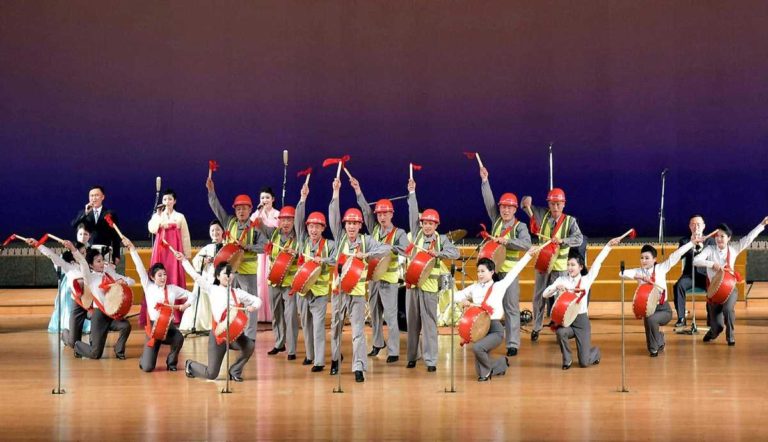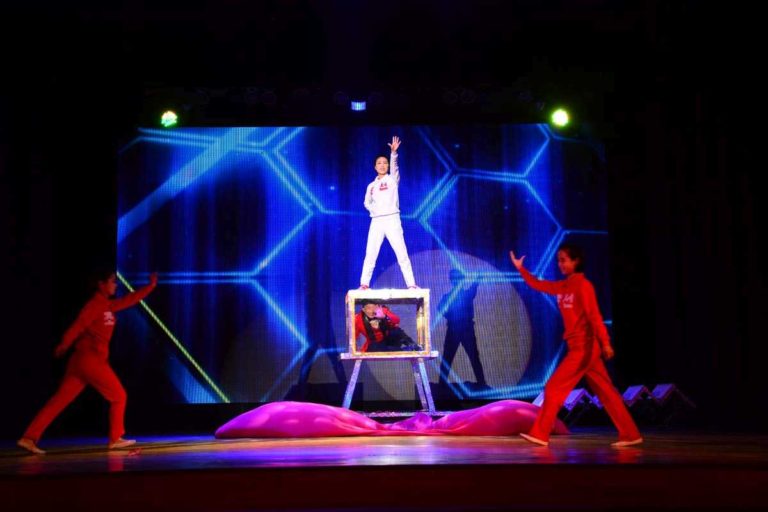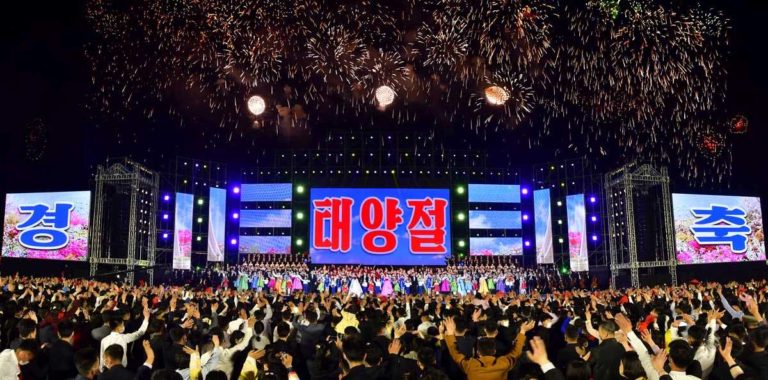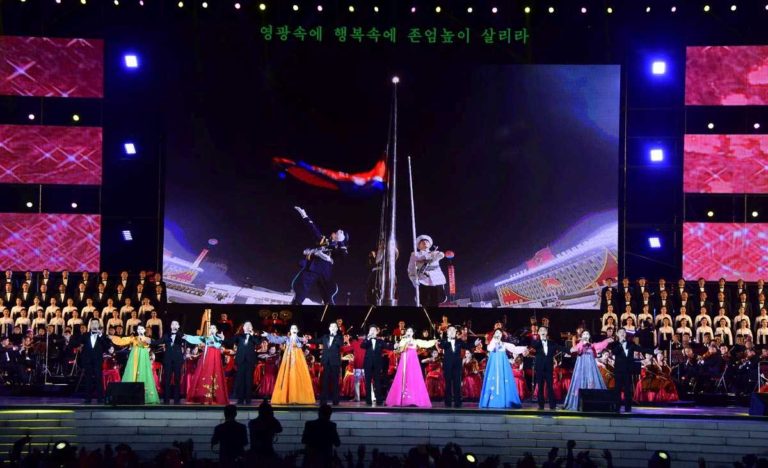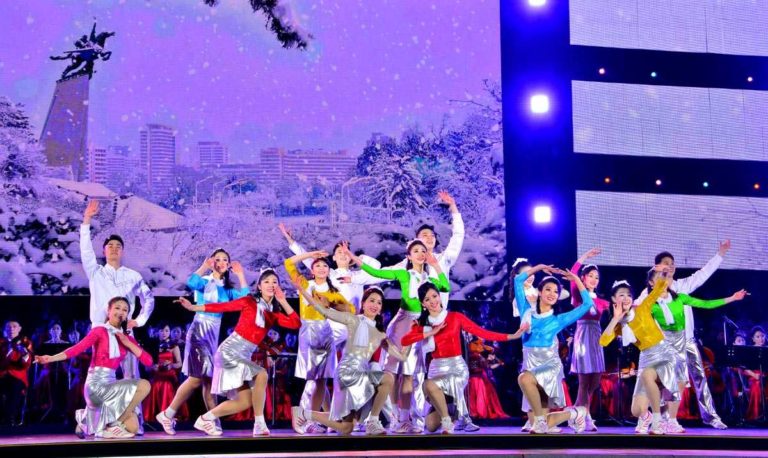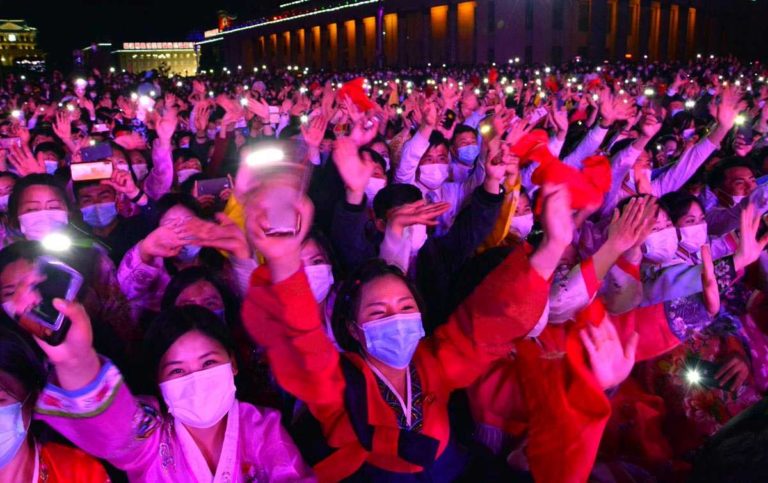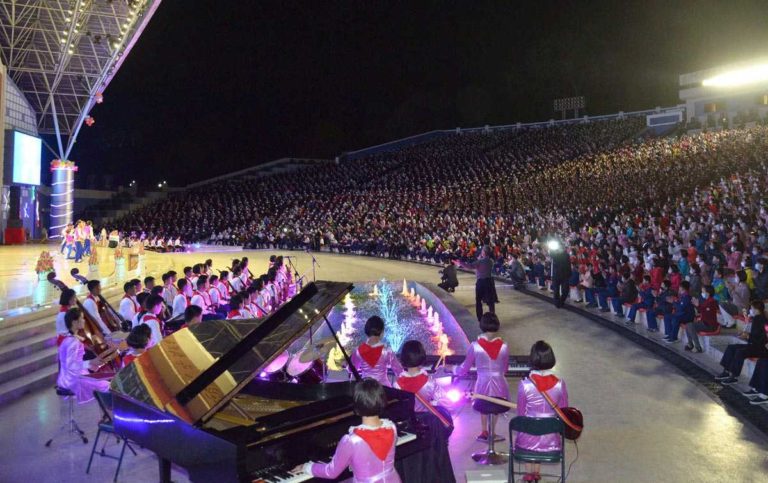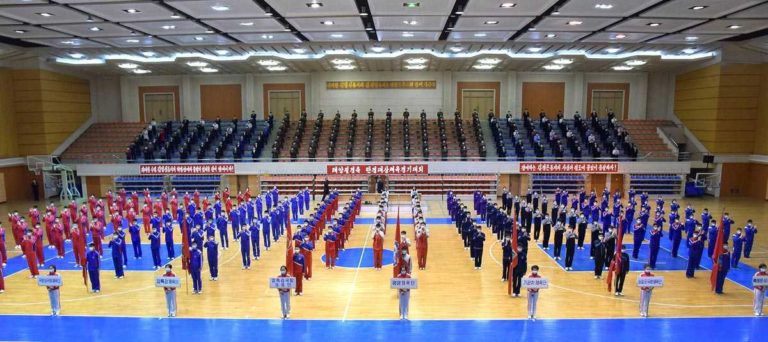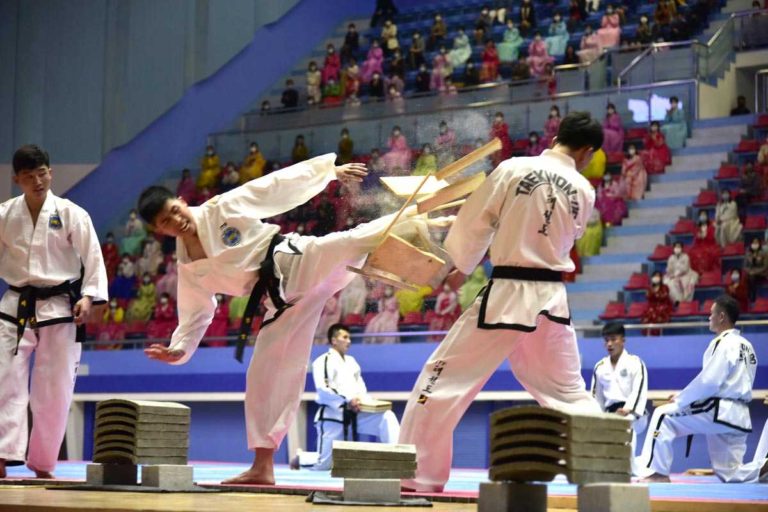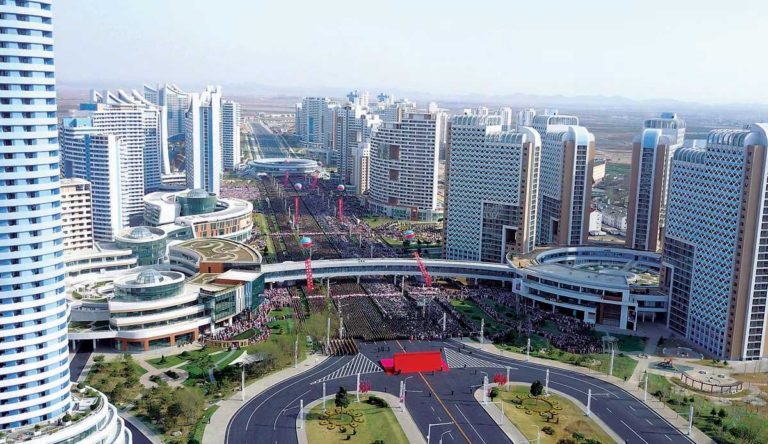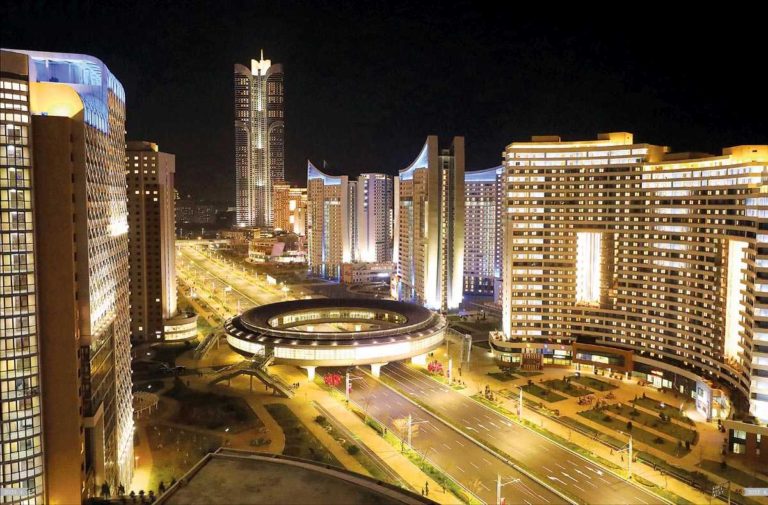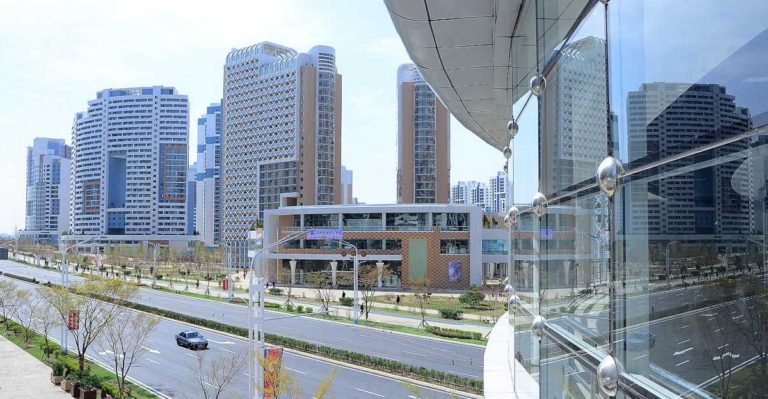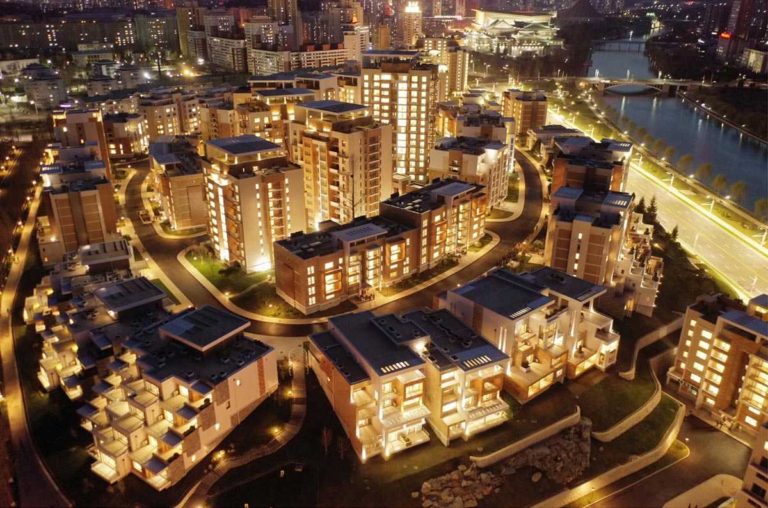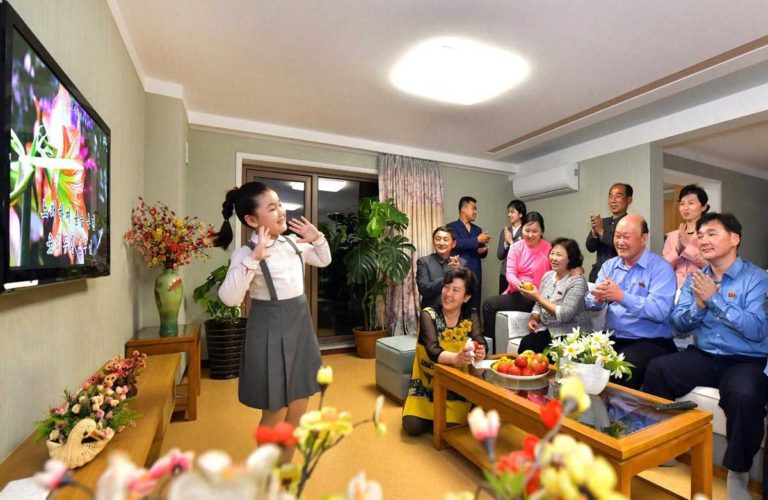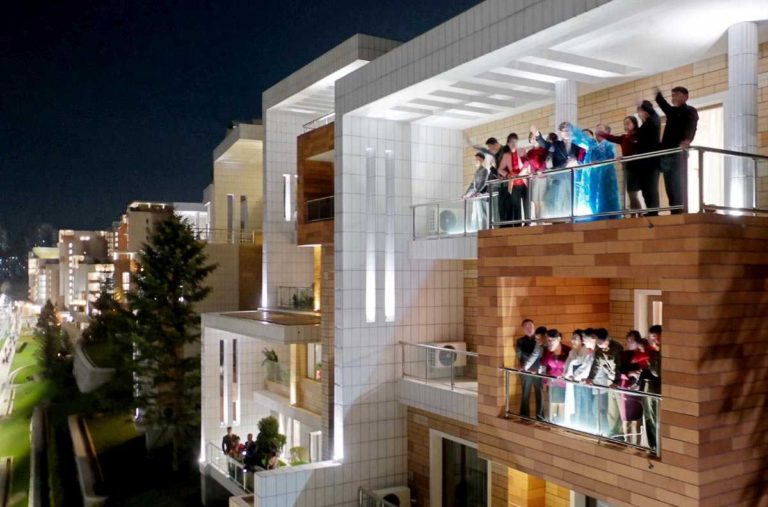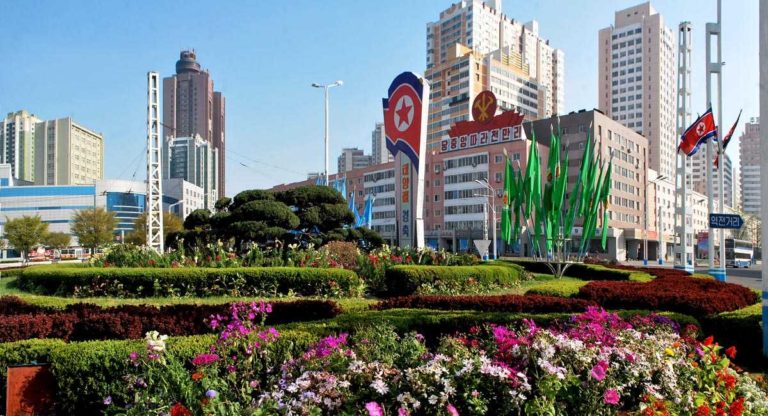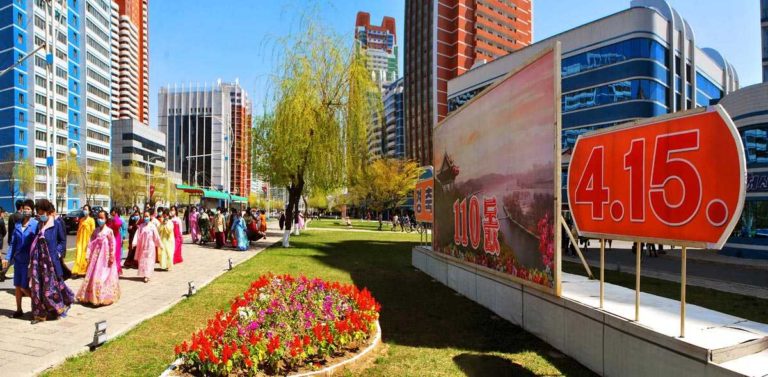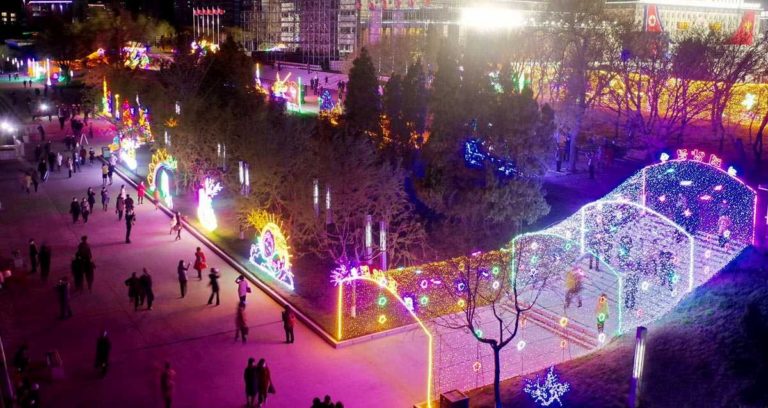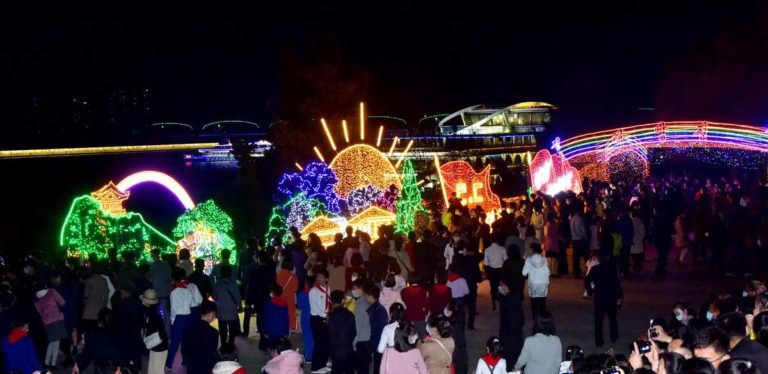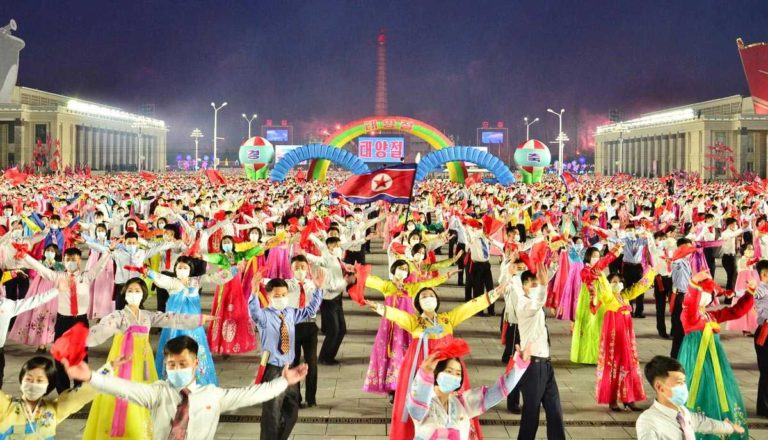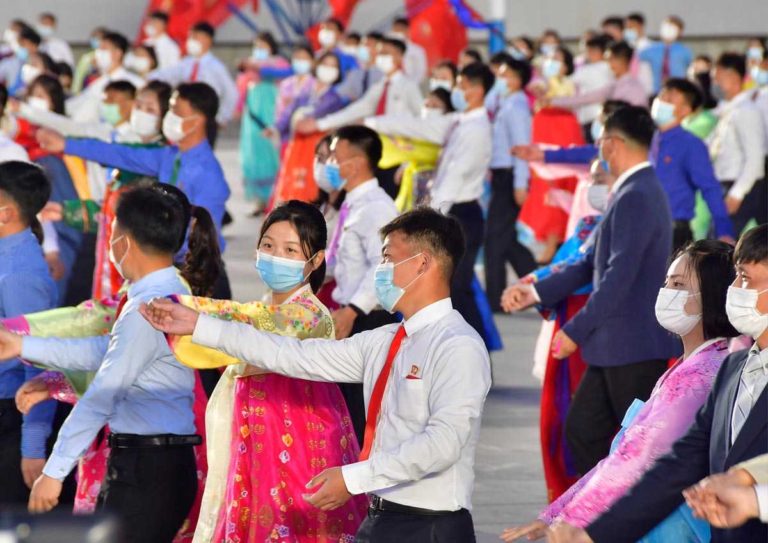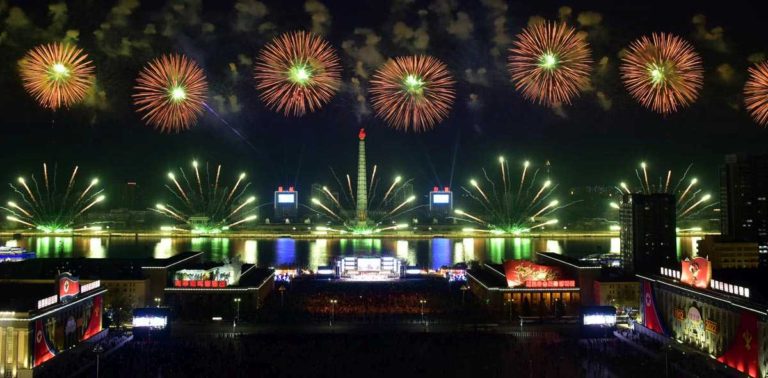 The 110th birth anniversary of President Kim Il Sung (April 15) was celebrated as the greatest national holiday in the Democratic People's Republic of Korea.
On the occasion of the Day of the Sun, birth anniversary of President Kim Il Sung, boundless reverence for the President, founding father of socialist Korea and benefactor of the Korean nation, pervaded the country.
The national meeting and public procession of Pyongyang Municipality in celebration of the 110th birth anniversary of President Kim Il Sung and inauguration ceremonies of Songhwa Street and the Pothong Riverside Terraced Houses District, monumental edifices symbolic of the socialist civilization and warm love for the people, took place with splendour in the attendance of the respected Comrade Kim Jong Un in the capital city of Pyongyang.
The April Spring Friendship Art Festival and other political and cultural celebrations took place in all parts of the country.
Exhibitions of photos, books, fine art, stamps and industrial designs were held to show the sacred revolutionary career and undying exploits of the outstanding people's leader and demonstrate the indefatigable fighting spirit, stout mettle and optimism of the Korean people.
Working people from all walks of life gave multifarious art performances, reflecting their ardent yearning for the President as well as their zeal and optimism for the bright future of socialism.
Dancing parties of youth and students and other working people, illumination festival and magnificent fireworks display highlighted the holiday.
Through the celebrations the Korean people manifested their firm faith and will to hold in high esteem President Kim Il Sung and Chairman Kim Jong Il as the eternal sun of Juche and accelerate the comprehensive development in socialist construction under the leadership of the respected Comrade Kim Jong Un.
Foreign Languages Publishing House, DPRK