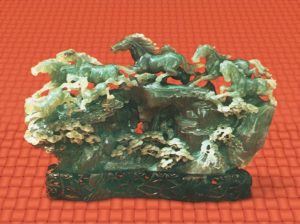 Gem Sculpture "Steeds Flying over Clouds, Pine and Crane"
The gift was presented to President Kim Il Sung in October Juche 80(1991) by Jiang Zemin, general secretary of the Central Committee of the Communist Party of China, and Yang Shangkun, president of the People's Republic of China.
Jiang Zemin respectfully presented it to President Kim Il Sung at the banquet hosted by the CPC committee and people's government of Yangzhou City, Jiangsu Province, to welcome his visit to China.
Yangzhou City is known to be the best in gem sculpture in China. The gift depicts steeds galloping over the clouds against the backdrop of a pine tree and cranes.
Jiang Zemin and Yang Shangkun asked craftsmen to portray eight horses as a show of their congratulations to the President on his 80th birth anniversary in the coming year.
The gift mirrors deep respect and profound reverence of the former Chinese leaders for President Kim Il Sung as the outstanding leader of the international communist and working-class movements and close friend of the Chinese people.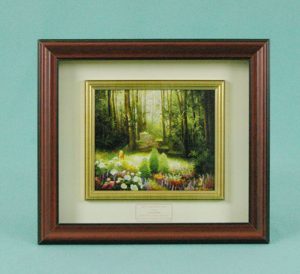 Embroidery "Homesick"
The gift was presented to Chairman Kim Jong Il by Le Hong Anh, Public Security Minister of the Socialist Republic of Vietnam, in April Juche 100(2011).
It was specially prepared by famous Vietnamese embroiderers.
Vietnam has developed hand embroidery for a long time.
Embroideries on the theme of native towns and villages have widely been produced in Vietnam in recent years.
The hand embroideries showing deep feelings about the tropical climate and areas of Vietnam evoke homesickness and memories of the past life.
Le Hong Anh said that the embroidery reflects his boundless respect for the Chairman who built the DPRK into an invincible power that no country dares to provoke.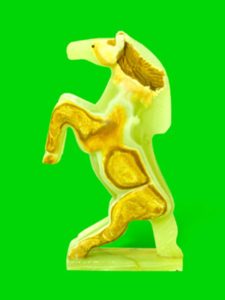 Marble Sculpture "Steed"
The delegation of the Juche Study Association of Pakistan presented the gift to Supreme Leader Kim Jong Un in July Juche 103(2014).
The delegation members decided to present a handicraft depicting horse which is the symbol of loyalty and bravery in their country as a gift and prepared the sculpture which was made from rare and famous marble produced in Baluchistan, Pakistan.
The gift shows a steed running high into the sky with forelegs raised upward.
The green marble has brown pattern on one side, so it goes well with the horse sculpture.
Handing over the gift, the head of the delegation said that they wish HE Marshal Kim Jong Un, the great leader of the cause of global independence, good health and greater success in his responsible work.